The Android GeoTrack application automatically synchronizes GPS paths with images thanks to its calibration screen.
The principle is as follows:
Take the GPS tracker calibration screen with your camera.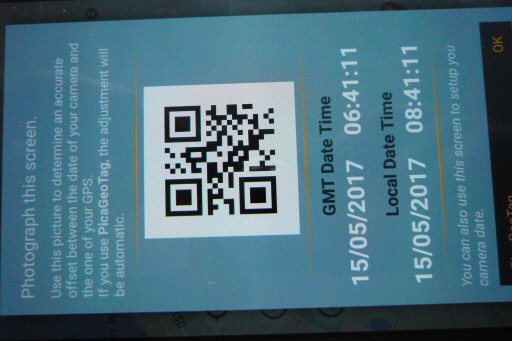 Copy this image with your photos to a directory. Add the .gpx file generated by GeoTrack and run PicaGeoTag.
The software will detect the picture of the calibration screen and adjust the difference between the date of your phone and the one of your camera. Your images will then be marked very accurately.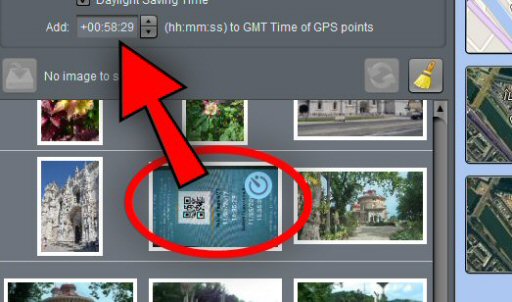 As soon as the picture of the calibration screen is recognized, it is marked with the icon

The software must analyze each image, which can take time if there are a lot of images.