The PicaGeoTag interface includes only one screen.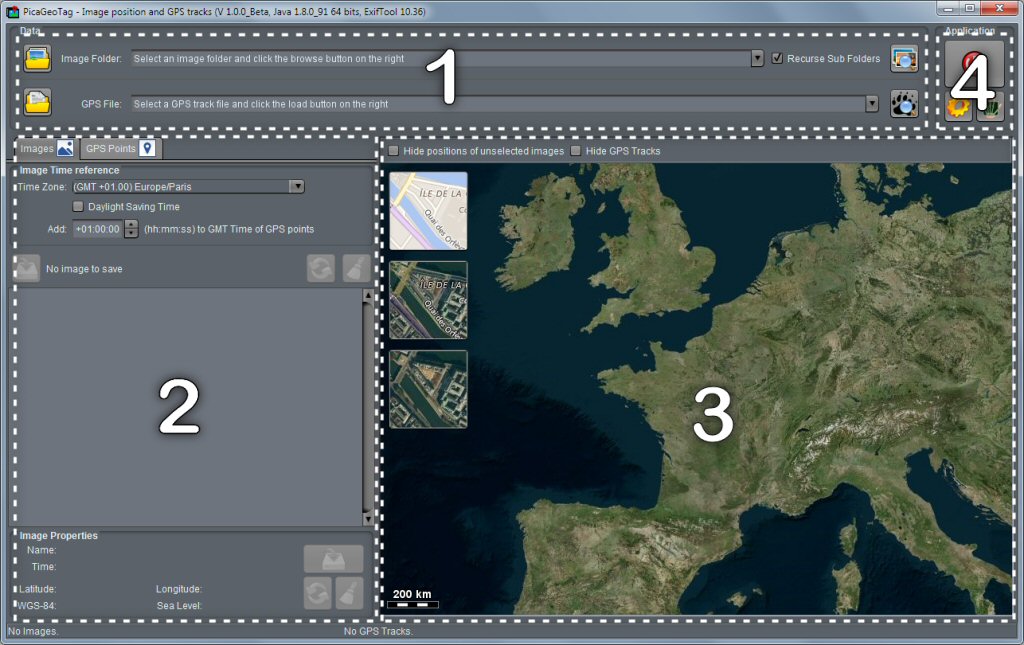 Loading header bar
The loading bar allows you to load images and GPS tracks.
The first combo box is used to load all images in the specified directory tree. If some GPS files are found in these directories, they are also loaded (see the Usage Tips)
The second bar allows you to read additional GPS files (gpx, kml or kmz).
Display of Images and GPS Tracks
Depending on the selected tab, you found here the loaded images or the GPS tracks with their points.
The images tab includes all commands needed to process images individually or all at once.
Map
he map is used to view the images positions and / or the GPS tracks.
If an image is misplaced, it is possible to adjust its position.
Images that have no position set can be located directly.
Other commands
The additional commands relate in particular to the settings options.